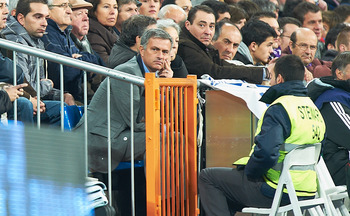 Hey ManagingMadrid faithful (and you must be if you've stuck with us through finals!)--I have a new article up over on Bleacher Report that breaks down the 2010-2011 season so far. We'll be rolling out a lot more stuff in the next few days, so get excited for that...and thanks for being patient with us while we were on University-induced sabbatical.
Some highlights:
Best Player: Cristiano Ronaldo
Most Improved Player: Marcelo
Most Disappointing Player: Sergio Canales
Best Result: Ajax 0-4 Real Madrid
Worst Result: Barcelona 5-0 Real Madrid
Most Surprising Result: Barcelona 5-0 Real Madrid
Craziest Moment: Everyone hates the bus!
Hope you're all having a stress-free holiday season. Hala Madrid!