In my last post, I referenced an incident that occurred yesterday with the website
Bleacher Report
, to which I contribute regularly as Real Madrid's "Featured Columnist." The website decided to publish, and then subsequently promote, an insensitive, offensive, and shockingly thoughtless article comparing the tragic tsunami and devastation in Japan to natural sports "disasters," including, for example, a large snowfall during a Cleveland Browns game.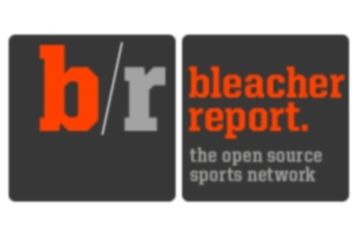 B/R made a terrible decision to allow this article to be published, and it was even more shocking that they pushed it to the top of their front page. The author made a stupid mistake, and has paid the price: he has been universally derided, and his privileges to write on B/R have been revoked. 
In the aftermath of this stupid article, B/R has been apologetic, and has acted with grace and respect for the victims. They have decided to make a donation to the American Red Cross, and have directed the traffic from the terrible article to sites that support the victims. We applaud their efforts.
In a letter to the B/R community, CEO Brian Grey responded to some of our concerns: 
The senior leadership at Bleacher Report accepts responsibility for this unfortunate incident. Posting rights for the contributor who initiated the piece have been suspended and the actions of the editors involved are being reviewed.

As we've posted previously, Bleacher Report is making an immediate cash donation to the Red Cross relief fund and will continue to provide support to those efforts. Our thoughts remain with the people of Japan as they attempt to overcome this unimaginable tragedy.
We appreciate B/R's decision to contribute to the relief efforts, and their exceedingly fast action in response to this terrible article.
At the same time, this whole situation has made me think about the Bleacher Report model: they reject well-written articles, news stories, or even opinion pieces in an effort to drive up hits.
They beg their writers to publish more slideshows with catchy titles, and little text. They often-times reject well qualified writers in favor of people who will provide badly written, stupid, contentious articles that will create angry yelling rather than interesting debate. They'd rather have an article titled "10 Reasons Why FC Barcelona is the Greatest Franchise in the History of Professional Sports Ever, Even Better Than Whatever Team You Like So Suck It," than "The Miami Heat and the Problems of the Low Post."  They focus on visuals--pictures or videos--over writing; they care about fluff more than content.
Essentially, they're not a sports-media company; they're an entertainment media company that occasionally publishes sports articles.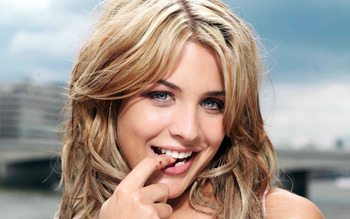 Like this? It's the cover photo from B/R's
"Cristiano Ronaldo's 20 Hottest Girlfriends"
It's also the last time anything like this will be here.
They don't try to hide this, and in a way it makes sense. The more hits they get, the more advertising money comes their way. The more their articles pop up on Google, the more people hear about their site, the more trashy, junky, badly-written articles spur yelling matches between idiots, the more traffic--and money--flow into their site. They will never be able to compete with
real
 sports-media companies in
actual
journalism; but they
can
compete with the likes of ESPN, CBSSports, or BBCSports if they put up a bunch of semi-pornographic shit, like, say, "
The 25 Hottest Pictures of Ronaldo's Newest WAG
."
The problem that I'm seeing is this: why don't they just become a porn site? I mean, 100% of their highest-grossing articles (in terms of hits, purely) are articles promising "hot photos".  Why not ditch the sports label entirely?
Here's the answer: people who want to look at porn want to be able to do it in safety. B/R offers them a "safe" way to look at nude pictures without getting "made" in search histories.
Ultimately, I have no issue at all with porn. I don't even have an issue with the Bleacher Report model--it works well enough for them, as they're clearly a profitable site. But I do have an issue with our site being associated with it so closely. So from now on, I'm going to stop reposting articles on here from that site. Instead, I'll use it like they use me: as a way to drive up hits to
this
site. I'm going to only publish trash there, because that's what they want; if you want good pieces, I will post them here.
/End rant. Thanks for bearing with me through that.